Our SABD units also are available in coaxial kits that provide the most diverse and adaptable core biopsy product available.
A precise match between the SABD device and the Introducer allows exact placement of the tip and sample notch of the needle into the lesion.
All Introducer are equipped with a threaded luer cap to ensure the stylet does not backup as it enters dense tissue.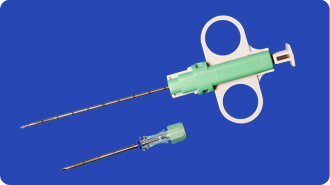 Coaxial Single Action Biopsy Devices CSABD™